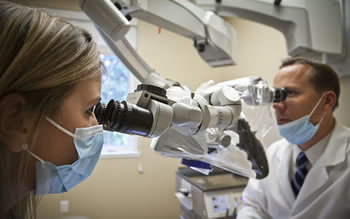 Thank you for selecting Personal Endodontics, P.C. We are an endodontic specialty practice dedicated to exceptional care using state-of-the-art technology.
Our Mission is simple: to provide you with the finest endodontic treatment available, in a comfortable and courteous atmosphere.
Our "make no compromises" philosophy allows us to treat patients to the best of our abilities in a way that will lead to a pleasant experience for you. This is a tall order but we feel that taking time with our patients and being open to their needs is of utmost importance.
In our new office we will provide our patients with the most up-to-date techniques and cutting-edge technology so they receive the best quality care in the most comfortable environment. We will go to great lengths to make your visit here as comfortable and painless as possible.
Our staff is highly trained, and we are not happy unless your expectations are met or exceeded. Please notify us if we have fallen short during any portion of your interaction with our office.